RED-X is an upgrade for FDM 3D-Printer
RED-X utilizes an artificial ruby with a Mohs Hardness of 9.0. It shows an extreme resistance to wear. Hence, it is possible to print almost all 3D-Printing materials without a loss of the
printing quality over a long time period.
Ruby with a hardness of 9.0 Mohs
RED-X uses an artificial ruby with a hardness of 9.0 Mohs. This hardness offers extremely high wear resistance. It ensures that almost all printing materials can be processed over a long period without loss of quality.
Product benefits
The 60 degree bevel in the ruby guarantees a smooth printing process.


M6-Gewinde 1,75 mm Filament
oder
M6-Gewinde 2,85 mm Filament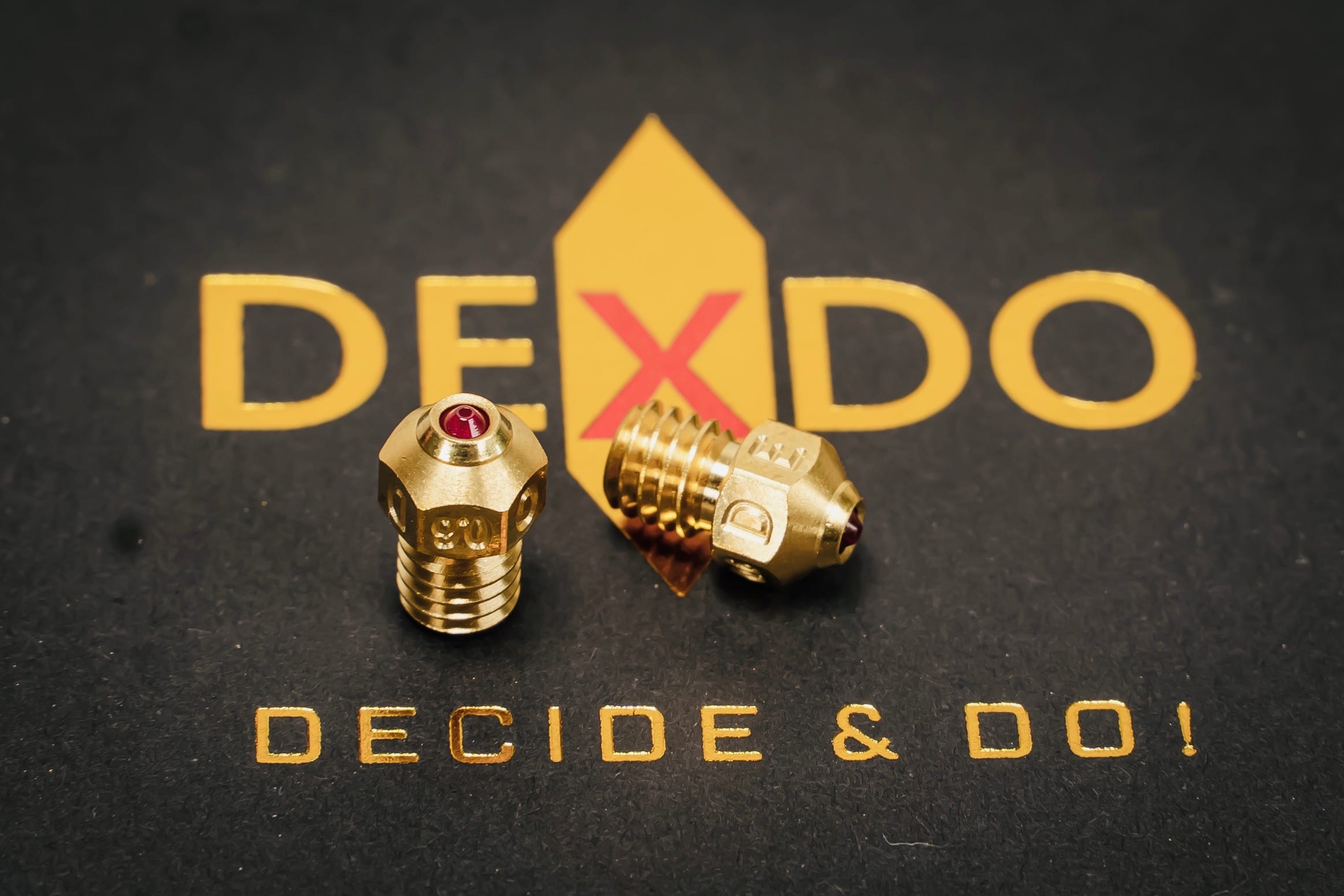 About us
The company DEXDO, based in Gießen, has set itself the goal of making 3D printing technology so easy for everyone that this technology can be used by everyone without any prior knowledge. Whether young or old, 3D printing technology is not a book with seven seals. In order to meet this self-directed requirement, we always strive to show our customers an easy and quick way how they can implement their ideas. Regardless of whether they are located in the field of technology, leisure applications, jewelry etc., the application possibilities are almost unlimited.
You can order from us as a company or as a private individual. We treat every customer equally, because as our customer they are our focus.
In order to meet the increasing demand for 3D printers, since the beginning of 2018 we have also offered every customer the opportunity to purchase their own device directly from us in the shop. There you will find a selection of devices, materials, spare parts etc.